1M/2M Heating tube 6*20mm 12V 24V 50W Ceramic Cartridge Heater Reprap&Mendel For HotEnd J-Head 3D Printer Parts
$2.22 – $3.00
Description
Welcome to our store

Heating head size: 6 * 20mm
Heating head material: 304 stainless steel
Line length: 1M and 2M for option
Line thick: 0.5 mm⊃2; (The cross section of the copper wire inside the heater is 0.5mm⊃2;
Heating temperature: up to 350 degrees
The improvement compared to ordinary red heater
1. From the original ordinary 0.3-line high-temperature line to 0.5-line thick white high-temperature line, can bear higher temperature, and looks more beautiful.
2. From the original 40W power to 50W, therefore, the maximum temperature increases from 300-31℃ to 340-350℃ or so.
3. The new version heater used in all imported skills, the use of 304 stainless steel, with the internal use of 2080 nickel chrome wire to achieve maximum service life.
4. Support the customization of different specifications, length, resistance of the heater.
5. Can be used with the new HT-NTC100K temperature thermistor (Temperature measurement can be up to 350 degrees).
1. The effective heating part of the heater must keep dry.
2. The electrical connector of the single-ended heater should be placed out of the insulation layer and heating room, and the working voltage shall not exceed its rated value of 10%. The shell should be effectively grounded.
3. Electric components working environment, the temperature should not be greater than 95 degrees, no explosive or corrosive gases.
4. Electric components should be stored in a dry place.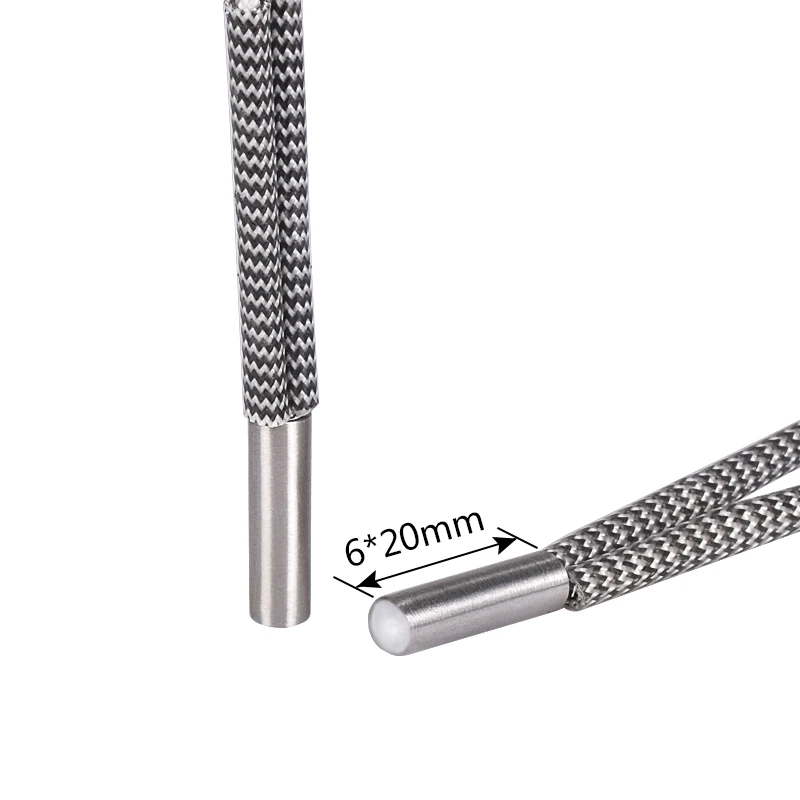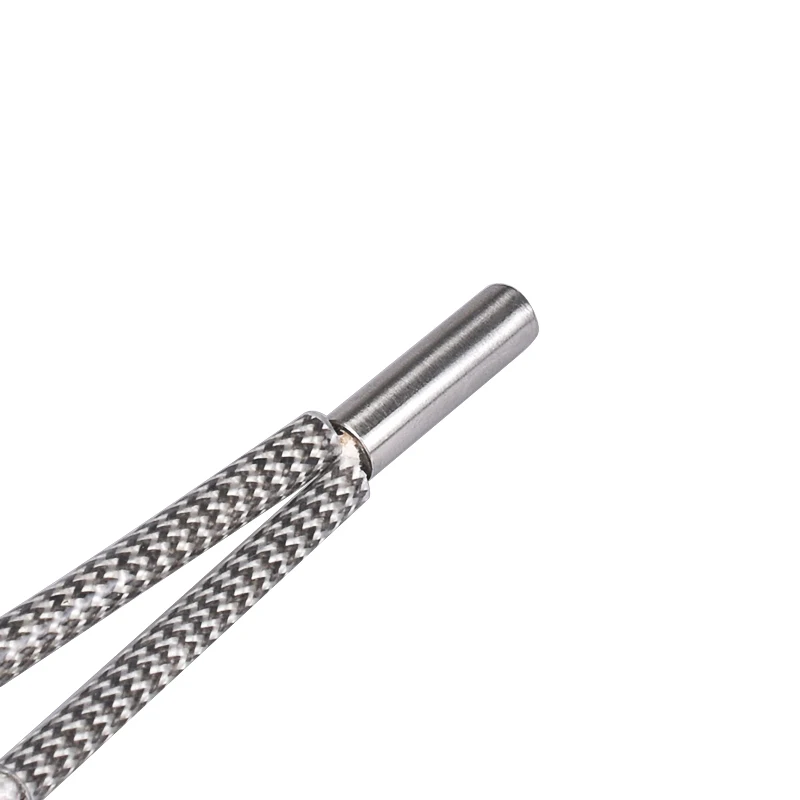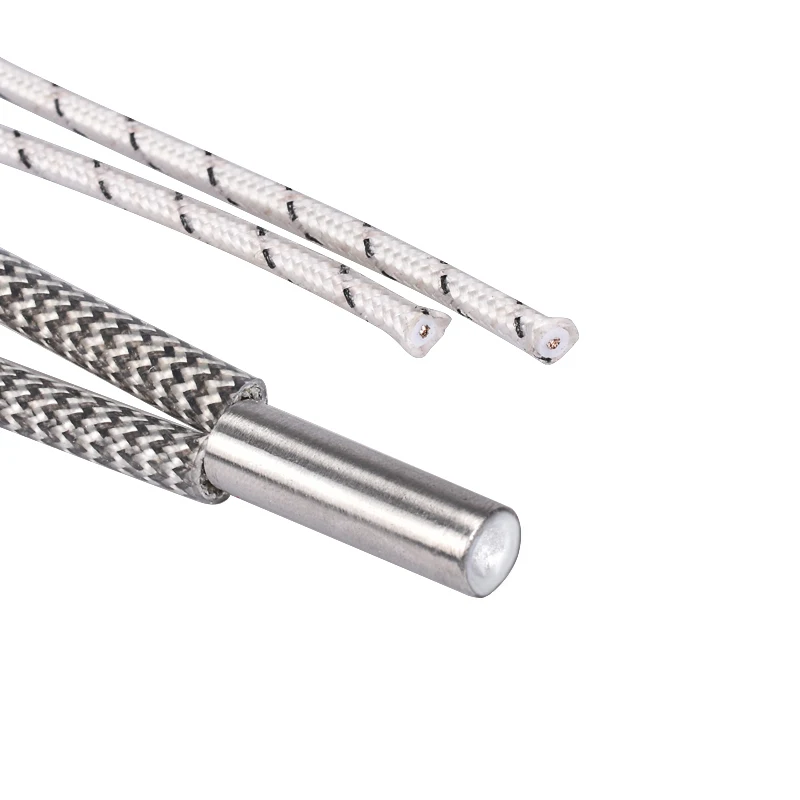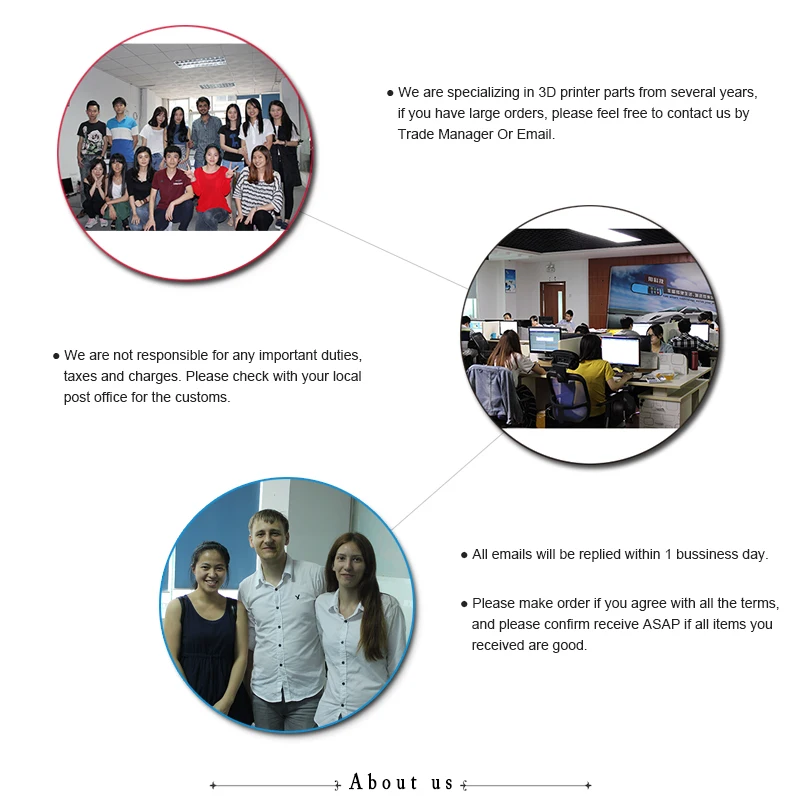 Additional information
| | |
| --- | --- |
| Weight | 0.5291 oz |
| Dimensions | 3.9370 × 3.9370 × 3.9370 in |
| Brand Name | BIQU |
| Maximum Heating Temperature | up to 350 degree |
| Length | 1m/2m |
| Size | 12V50W 1M, 12V50W 2M, 24V50W 1M, 24V50W 2M |
| Quality | Guarantee |
| Product Name | Ceramic Cartridge Heater |
| Voltage | 12V/24V |
| Item Type | Cartridge Heater |
| Model Number | Ceramic Cartridge Heater |
| Power | 50 W |
| Heater Head Material | 304 stainless steel |
| Stock | in stock |